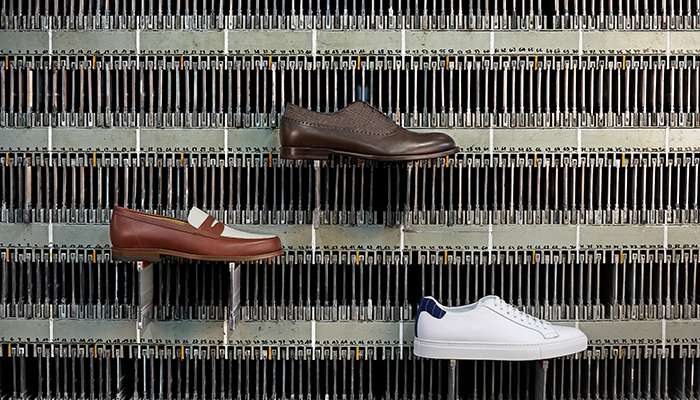 Once there was: the Lanificio F.lli Cerruti 1881 capsule collections for Scarosso
A collaboration that gives life to a capsule full of style, elegance and completely Italian know-how
Two great names in the panorama of fashion, Lanificio F.lli Cerruti 1881 and Scarosso, give life to a collaboration which unites shoes and textiles in a unique project dedicated to Italian excellence and which links modernity and the artisanship of Made in Italy.
Thus a partnership has been born which tells the story of heritage, of fashion history, and of regions inclined to traditions, but which are always topical. It is the story of the Italian fairy tale. Modernised, updated, unique.
Once there is
Once there is, because "once there was" is the beginning of every story, but the contemporary feeling of the project suggests that the verb be conjugated in the present tense: "there is". In the same way, the use of the word "once" becomes the representation of the uniqueness of the event which sees the two brands coming together here and now, for a new story, for the creation of the capsule.
The Lanificio F.lli Cerruti 1881 for Scarosso capsule consists of three iconic models brought together with three similarly iconic fabrics.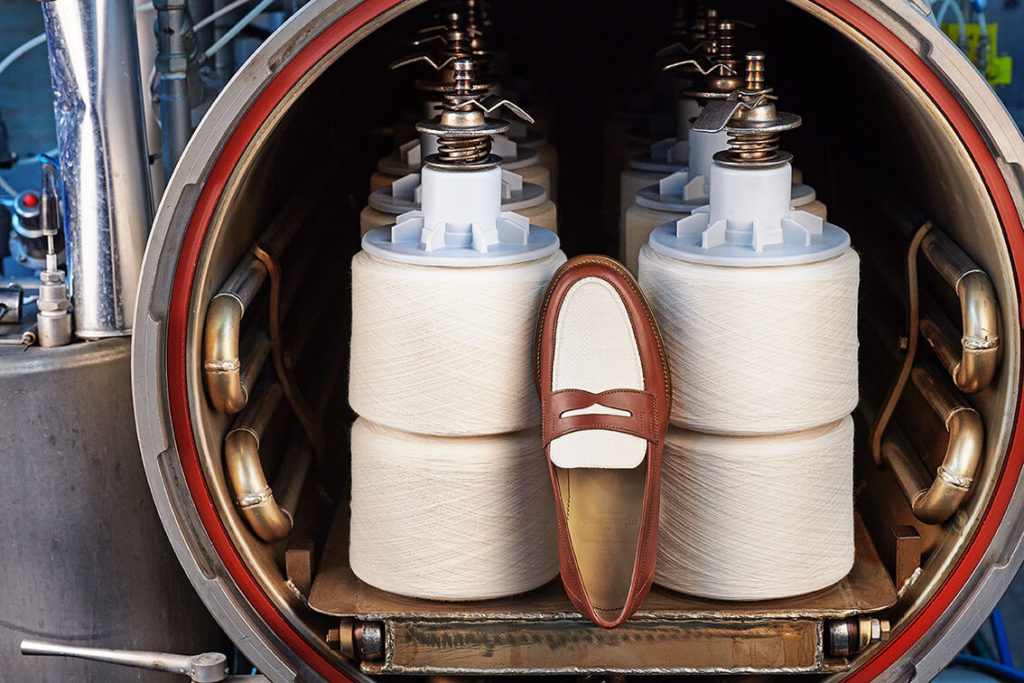 Havana Cognac, the classic Scarosso moccasin is decorated in one of the most significant fabrics by Lanificio F.lli Cerruti: Oxygen Summer, conceived mainly only for jackets but which today has become the elegant detail with a traditional flavour, only with a modern touch for a shoe that needs no introduction.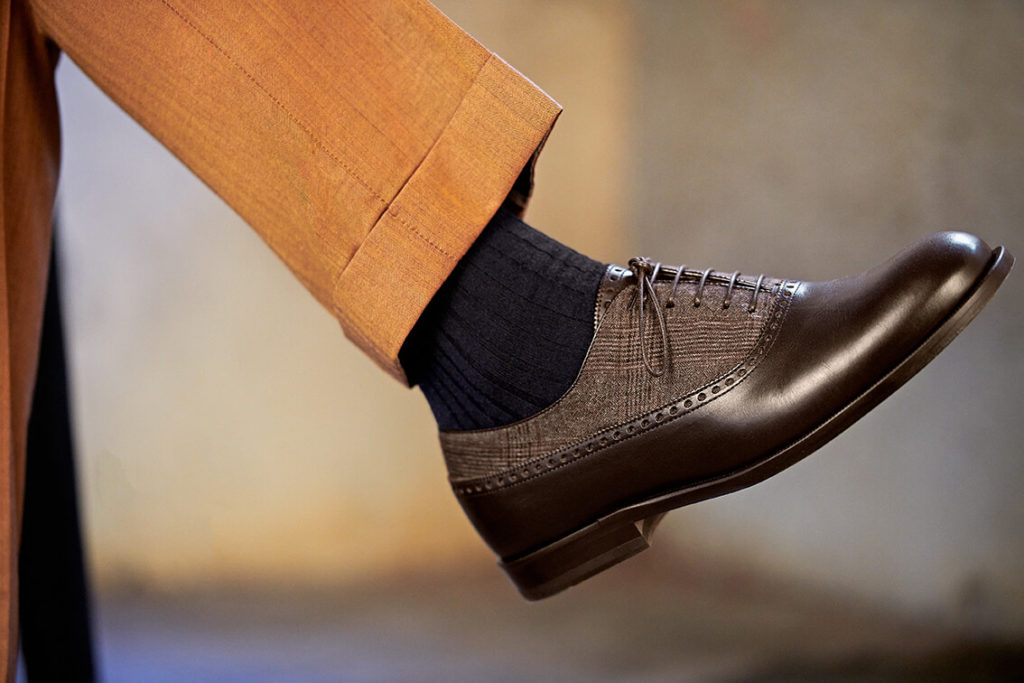 The Scarosso Oxford model, Saxony Brown, on the other hand, is united with another Lanificio Cerruti fabric: Winterissimo, a flannel jacquard reinterpreted for the gentleman of other times, who does not want to surrender the style of his personality.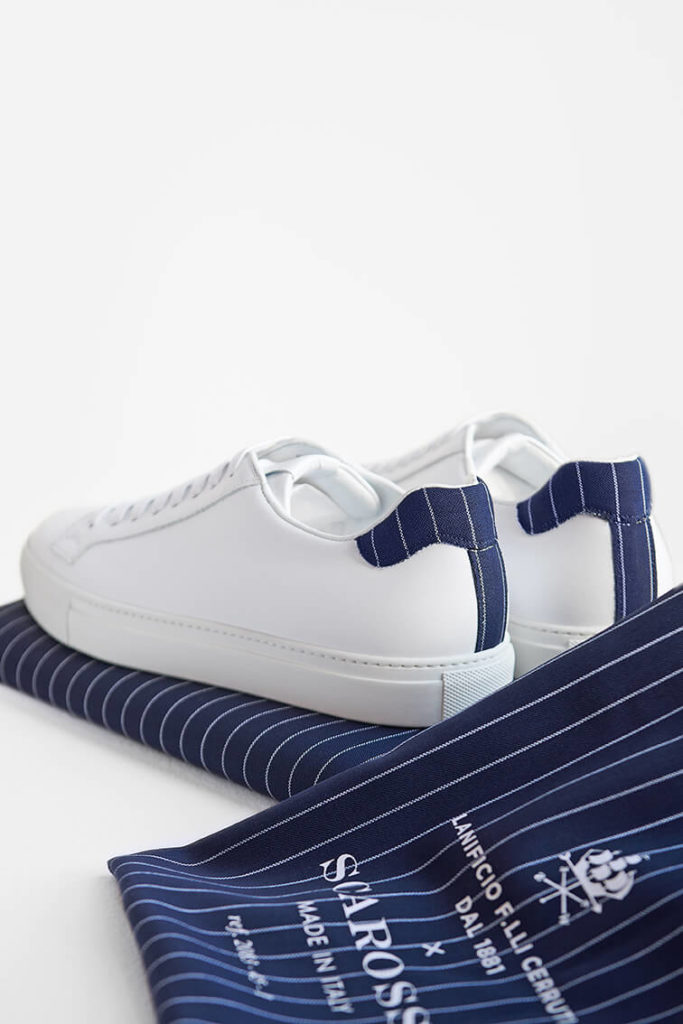 Pinstripe White, the Scarosso sneaker comes together with ITravel, a breathable, waterproof and crease-resistant fabric created for men's everyday wear, men who live in perfect harmony with sport and nature and who choose this model for its performance as a comfortable travelling companion ideal to become their authentic style passport.
As a result of this happy union of two masters of Italian style recognised throughout the world, namely Scarosso and Lanificio F.lli Cerruti 1881, the excellence of Made in Italy confirms its important role in the world of fashion, the results of tradition and research translating into the unmistakeable Italian style.
Discover more and wear the Lanificio F.lli Cerruti 1881 for Scarosso capsule.