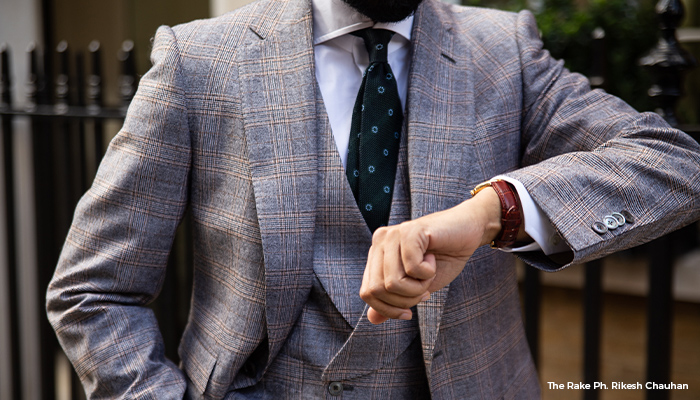 Lanificio F.lli Cerruti and Cifonelli together for a unique collaboration
A true acclamation of the Winterissimo flannel
The Autumn/Winter 2020 season is "Winterissimo" for Lanificio F.lli Cerruti. For the sartorial Winterissimo collection, the wool mill proposes a flannel with a Prince of Wales design which is enlivened by its jacquard motifs. A soft fabric, warm to the touch with a hint of something French.
And the Paris atelier of Cifonelli has decided to celebrate this fabric by offering it in the famous three-piece suit with a double-breasted, shawl-collar waistcoat and the typical shoulder which Karl Lagerfeld described as being recognisable even at a distance of 100 metres. 
The Winterissimo flannel suit is available on the Cifonelli atelier website and on The Rake website.
The Rake
Ph. Rikesh Chauhan