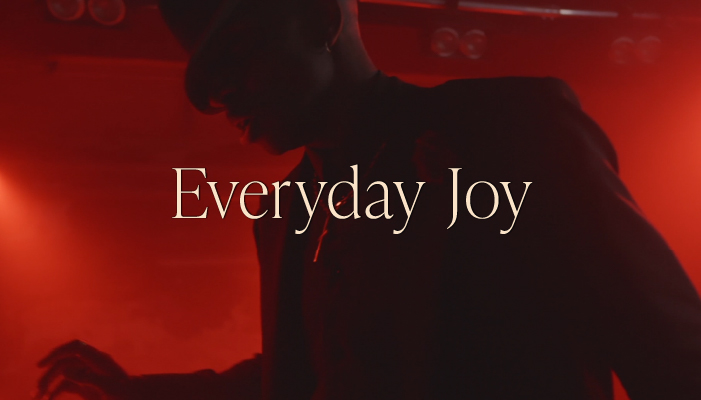 Everyday Joy: the new Autumn/Winter 2022 collection by Lanificio F.lli Cerruti
A collection which looks at the unusual, and everybody's desire for fun
At the 33rd edition of Milano Unica, Lanificio F.lli Cerruti dal 1881 presents the Autumn/Winter 2022 collection under the headline of positivity regarding the future, of innovation as the spirit of our times, and of the pure joy which is translated into all the different aspects of our everyday lives.
"EVERYDAY JOY" is the motto of a collection combining tradition and uniqueness, the conventional and unfamiliar, the real and imaginary: a world to downplay the humdrum and instead to launch a message of social cohesion and the wish to spend time together. Fabrics which interpret different personalities and tell stories of light-heartedness, of rediscovered normality which makes us enjoy every moment, just as before, but more than before.
The fabrics for the upcoming season
The Lanificio F.lli Cerruti offer of fabrics runs along three different strands which represent three different lifestyles, complementary and in tune with the duality which characterises the soul of the Lanificio: classic and innovative come together to breathe life into a manifesto of joy and spontaneity. The three fabric ranges – Main, ITravel and Flow – are connected by a leitmotif, namely stretch, softer in the Main and ITravel ranges, more represented and decisive in Flow.
MAIN
Main is a collection symbolising the world of more formal elegance and takes its inspiration from classic fabrics which have been reinterpreted in a new way, with fancies to downplay their classicality and to emphasise their fun side, which even luxury fabrics can and should have. An exceptional "new classic" including flannels with vertical designs and interrupted stripes with a reciprocal influence leading to unexpected results.
Suit fabrics with uneven backgrounds and irregular jacquard designs, jackets and overcoats in wool and silk where the natural elasticity of the fibres give comfort and function, not to mention the pleasant addition of cashmere.
ITRAVEL
ITravel, the wool mill's icon, is a range of highly-performant fabrics, offering resilience in any kind of situation, and at any latitude or longitude. Stretch flannel in wool and cashmere, jackets with a knitted look as thick as overcoats bring a versatile proposal to life, designed in the traditional way to accompany the modern man during the winter season.
Not to mention the stain-resistant and waterproofing treatments which have always distinguished this range of fabrics and which, also in this season, are both distinctive and essential elements.
FLOW
The Flow range, incubator in the wool mill for ideas and creativity, signals a revolution in terms of fabrics; sophisticated fluidity is interwoven with the most visionary, modern spirit, to define new horizons of elegance. The exquisite wools are interpreted in a fluid way – genderless – to guarantee maximum style versatility combined with heightened elasticity, inspired by the world of jersey. 
These are fabrics created with a shuttle process, more sustainable than jersey, where the yarns can be reused and take on new life while avoiding waste. The fancies vary from houndstooth to patchwork, always in macro designs. Fabrics with graphics as if they were a painter's palette. Seersuckers playing with jacquard weaves with braided, three-dimensional effects distinguished in a choice of grey tones.
For the Autumn/Winter 2022 collection, the feeling is relaxed and soft, with a sense of comfort as never seen before, suggesting new, unconventional uses, open to free interpretation.