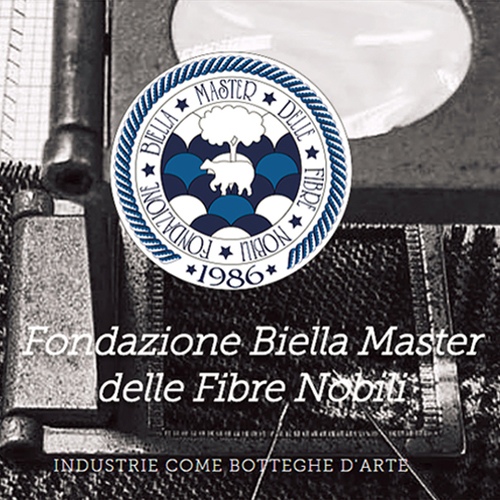 BIELLA MASTER DELLE FIBRE NOBILI
We are so proud to support Fondazione Biella Master delle Fibre Nobili.
The creation of "Biella Master delle Fibre Nobili"​ was aimed at handing down to posterity the 'professional patrimony'​ of experience, management skills and entrepreneurial ability that is part of the textile and clothing industries in Biella. The aim is to attract motivated and highly educated young people to one day lead, develop and become part of one of the most eminent fields of the Italian economy.
The duration of the Master is 13 months and only who win the scholarship will have the opportunity to attend this interesting course.