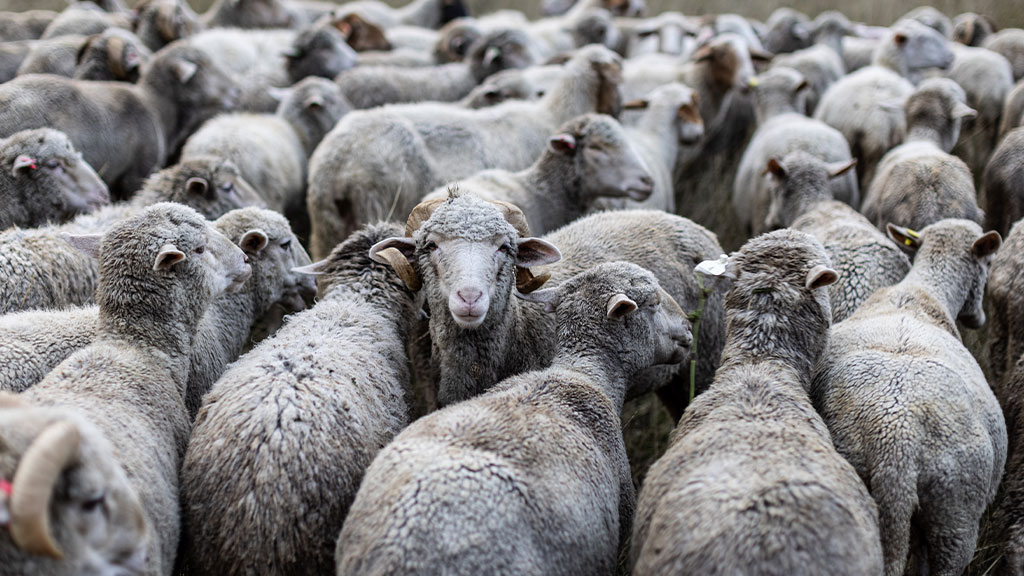 An Italian Story of Passion and Excellence
A partnership and an event which speak of genuineness, love for Italy and of know-how
To celebrate the 140 years lived under the banner of quality, Italian excellence and passion for that true, authentic taste inherent in knowing how to do things well, Lanificio F.lli Cerruti dal 1881 has taken up a partnership with the brand of Umbrian origins, Pettinesi dal 1486. This brand belonging to the Chiacchiarini family has its roots in the heart of Italy, in the ancient village of Pettino, encircled by the Umbrian Apennines and surrounded by forests with a wealth of natural pastures.
A unique wool and centuries-old heritage
A partnership which speaks of genuineness and excellence and of the rediscovery and valorisation of local communities which, above all in Italy, are capable of giving us not only products and raw materials, but also unique experience.
In this evocative landscape, Lanificio Cerruti has decided to collaborate with the historic breeders of Pettino, with their 700-year-old traditions, for the procurement of the typical wools of this area from the Sopravissana sheep, one of the few Italian breeds deriving from Merinos. For some years, this breed has been becoming somewhat more common thanks to a number of keen breeders who have created a system and who are committed to reinstating them both with local and national initiatives as well as with actions taken at an international level.
This partnership gives Lanificio Cerruti the possibility of creating completely no-mulesing and 100% traceable wools; timeless fabrics which reflect the environment from which they originate with an important history made up of traditions and culture.
A genuine and sustainable Italian story: the event
To celebrate its first 140 years, Lanificio Cerruti invited journalists and lovers of the brand to discover these ancient lands, with their traditions and their love for the world of wool. 
It was a real voyage, a 360 ° experience in a new world, alive, sustainable and extraordinarily Italian, and enhanced and made even more interesting by the participation of Ciro Pistarino, founder of VOCATIVE, the first Italian tailor's shop to be 100% eco-sustainable and traceable. A bespoke, sustainable event, decidedly oriented toward the future which goes further than just the creation of a suit, and which, as a result of Ciro Pistarino's know-how, allows us to discover the taste for true artisanal "Made in Italy" skills. In an exclusive for the guests at Pettino, he carried out made-to-measure fittings with fabrics produced using the Sopravissana wool.
Lanificio Cerruti and Pettinesi share traditions which go back centuries and an authentic, ethically-sustainable vision for a responsible future in which the indisputable protagonists will be local communities and territories. This is why it was Francesca Chiacchiarini, who is the fist-line manager of the family business, to accompany the guests in the narration of the Pettinesi wool. A wool which is 100% Italian, and, as with all Italian excellence, it is full of style, elegance and personality bringing with it not only history and culture, but also technology and innovation.
A collaboration in the present, with a view to the future
For Lanificio F.lli Cerruti, the product, the environment, a sustainable mind-set and ethical responsibility cannot be separated one from the other. Fashion is one of the sectors which must change most in coming years to reduce its impact on the environment and on the lives of future generations. This is why this partnership is the right direction to take: we need to work together with the aim of achieving a positive impact on our planet, to reduce waste as far as possible and to take care of natural resources.
With this event, Lanificio Cerruti revisited its centuries-old history, which speaks of creative luxury, of love for the work we do and of our attachment to our roots which it does with a view to the future – while trusting in tomorrow.
Ph. Maurizio Tafuro