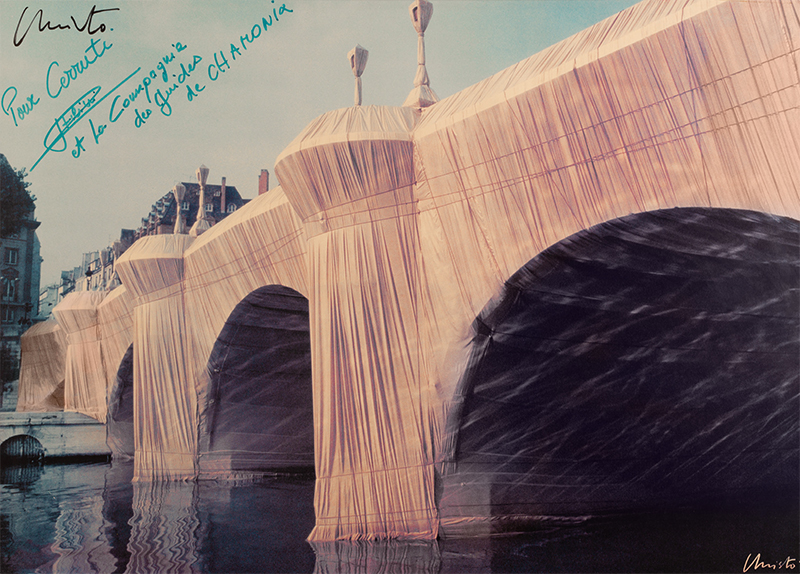 WRAPPING IT UP!
OUR FABRICS BECOME PROTAGONISTS OF MAJESTIC WORKS OF ART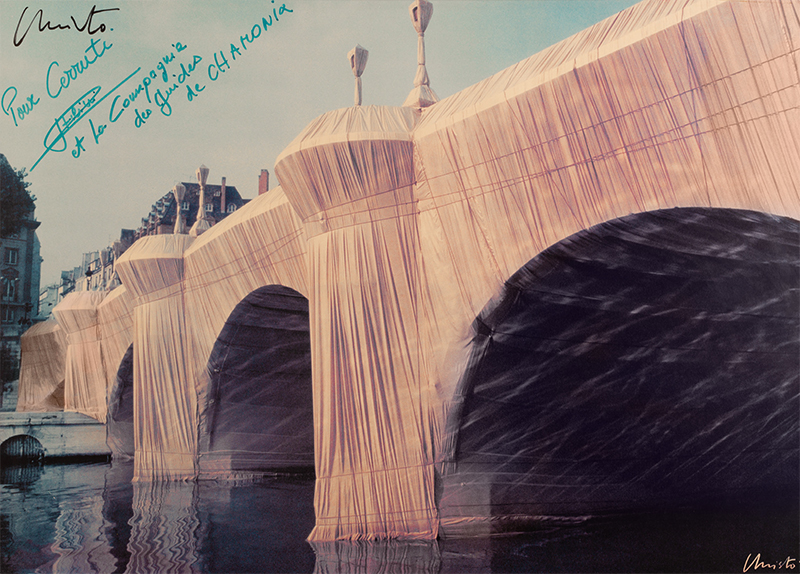 A bridge, an architectural art piece, concealed by the creativity of the artists Christo and his wife Jeanne-Claude with our fabrics, leaving the surroundings structures intact, enveloping discretely the building adapting itself the to the magic of hiding an object, which by removing it from our sight, revealing its emptiness. A modern transformation with style between art and performance: one of the many works of art to which Lanificio Cerruti has collaborated over the years.
*In this photo, the artist Christo thanks Cerruti for the cooperation in the construction of the Pont-Neuf cover in Paris, in 1985. The picture on the right represents the Chamonix mountain guides, hired for the assembly of the work of art, wearing t-shirts made by Lanificio Cerruti 1881's fabrics.